.
Steers roll past Mustangs, 48-0
Written by Ron Howell
Monday, 28 September 2009
BIG SPRING — The Big Spring Steers haven't had much trouble finding the end zone during their spec-tacular 5-0 start this season, thanks to a powerful ground game led by running back Monte Anderson and an equally effective passing attack led by quarterback Tyler Tannehill.
Friday was no exception as the Steers scored in all four quarters and had 444 total yards. Unfortunately, Sweetwater — despite a few bright spots offensively — was no match for that as the Mustangs (0-5) lost 48-0 in their final game prior to the start of district play.
Anderson had 231 yards and four touchdowns while Tannehill completed 11 of 17 passes for 191 yards that produced two scores. The Steers' defense also scored a touchdown on an 80-yard interception return.
Sweetwater drove to Big Spring's 24 on its opening possession before giving it up on downs, then held the Steers defensively. But a 60-yard Anderson bolt for a touchdown put Big Spring ahead 7-0 with 3:50 left in the first quarter.
Sweetwater's sophomore QB T.J. Jones, in just his second varsity game, was then intercepted by Tevian Parnell a short time later, setting up a 17-yard TD pass to Thaddeus Straughter that made the score 14-0.
Sweetwater, though not able to move the ball con-sistently, was able to keep Big Spring off the board again until the Steers found the end zone shortly before halftime. Anderson scored the touchdown on a 5-yard run to make it 21-0.
Anderson 46-yard run, followed by a Tannehill 25-yard scoring pass to Parnell, upped the Steers' advantage to 34-0 in the third quarter. Sweetwater didn't quit, with Jones and McCoy teaming up on a 56-yard pass completion to Big Spring's 12. But a chop block penalty helped stall the drive and Big Spring took over at its 29.
Then it was time for the Steers' offense to go back to work, marching 71 yards in 10 plays for a 41-0 lead.
Sweetwater then drove to Big Spring's 29 when a pass by Jones was tipped and then intercepted by Michael Menefield, who returned it 80 yards for the final score.
B.J. Walker led Sweetwa-ter's running game with 75 yards on 22 carries, while Jones was 9-of-18 passing for 124 yards. And despite the final score, the defense did force the Steers to punt it away five times.
"I thought we moved (the ball) as good as we have all year," Sweetwater coach Craig Slaughter said.
But the Mustangs were unable to match Big Spring for explosiveness, getting just one play of more than 19 yards.
"It's tough when you've got to get five or six first downs in order to score," Slaughter said.
"I know the final score wasn't what you want," he admitted after Sweetwater was shut out for the third time this year with the sea-son just reaching the half-way point.
"But there were a lot of positives — and a lot of things to still work on."
Sweetwater is unlikely to face another runnng back of Anderson's caliber again. In fact, both Anderson (rushing) and Tannehill (passing) went over 1,000 yards for the season on Friday. Big Spring is also 5-0 for the first time since 1999. The Mustangs, meanwhile, have an extra week to prepare for their district opener against Breckenridge on Oct. 9.
That game will be one of three at home for Sweet-water in District 2-3A play.
CLICK ON THE PICTURE FOR A LARGER VIEW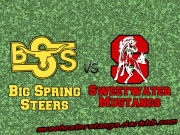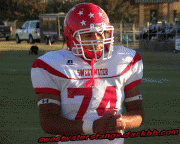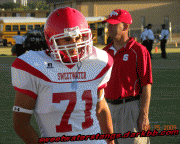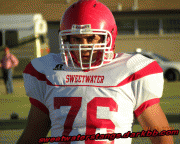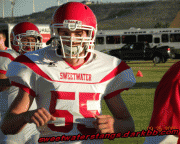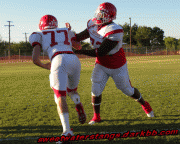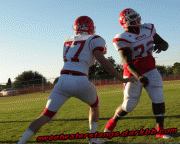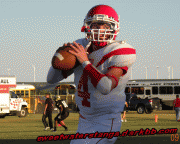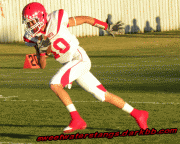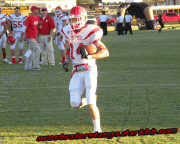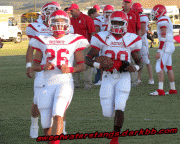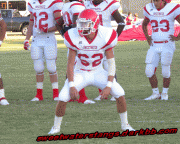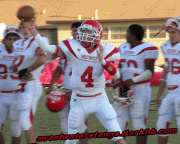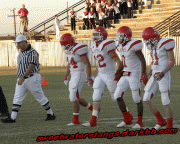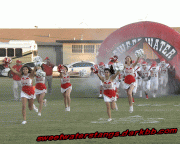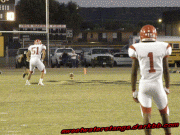 Free Image Hosting by ImageBam.com
CLICK ON THE PICTURE FOR A LARGER VIEW
Last edited by Kevin on Mon Sep 28, 2009 8:41 pm; edited 1 time in total
Great Pictures Kev. Thanks for sticking with us through this season. We have lost the support of some but now we know who really loves mustang football. Everyone's record is 0-0 now and we are still working still believing in ourselves. Thanks again

-Jake



Number of posts

: 13


Age

: 26


Location

: Sweetwater, TX


Registration date :

2009-08-06



good pictures kev appriciate it..
these pictures and videos you post
on you page makes us feel like we are something
thanks for all your support



Number of posts

: 12


Registration date :

2009-09-12



thanks kevin for the pictures at least we know someone other than our coaches and family that are behind us and know that we can do something...like jake said everyone is 0-0 and guys lets work hard for that first district win.



Number of posts

: 33


Age

: 25


Location

: S'Water


Registration date :

2009-08-11



I know you are all getting alot of harsh treatment this year. things are rough. Keep your heads up. Keep working hard and stay focused. the rest will fall in line. and remember win or lose I'm proud of you all, and I will be there if health and transportation allows.
Hey man thats a sick video. After watching it I really can see that the scoreboard didn't reflect our effort at all!



Number of posts

: 4


Registration date :

2009-08-18



Thanks cole. Keep pushing everyone. Get that first win and roll on from there


Similar topics
---
Permissions in this forum:
You
cannot
reply to topics in this forum